QUALITY AUSTRALIAN MADE STEEL PRODUCTS
Upcoming 2 day Closure Announcement
Closed: Monday 25th & Tuesday 26th
Re-open: Wednesday 7:00am 27th January

Brackets, Plates, Nuts & Bolts and Hardware
To complement our vast range of Steel Products a comprehensive selection of Brackets, Plates, Nuts & Bolts, Welding Rods, Paint in both Spray & 20 Ltr Cans, Dektites and Hardware items are available to effectively complete your project.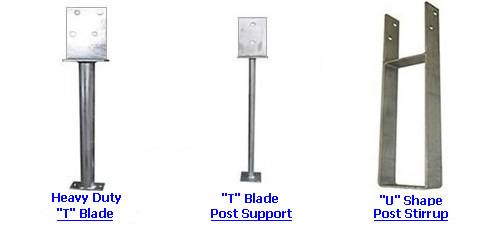 PDF Pricelist on Stocked Galvanised BRACKETS here:
PRICELIST
T Blade Post Supports & U Stirrup Prices & Information, Click
HERE
Various types of brackets are stocked and fabricated to order at Scott Metals. Angle Brackets, Post Stirrups, Specialized Brackets to simple Plates with holes are available in Raw Steel, Painted, Duragal or Hot Dip Galvanised finishes.
"U" Post Stirrups, Bolt Down Stirrups and "T" Blade Post Supports are available to suit a variety of timber post sizes from 90 to 200mm in Hot Dip Galvanised finish. Detailed information and up to date pricing is available, Click Here.
Made to Order: Contact Us with your details for a price, 1 bracket or more. Brackets and Plates for different industries and applications, including Handrail Brackets, Angle Brackets, Support Brackets, Wall Mount Brackets, U Shaped Brackets, Z Shaped Brackets, Hat Shaped Brackets, Post Support Brackets and Claw Plates are all manufactured in our Brisbane Factory from quality Australian Made Steel and can be delivered Australia wide.
Our range of stocked Fasteners is limited to the most commonly used items for the Builder, Handyman and Tradesperson. Stocked Structural Steel Fasteners such as Galvanised Grade 8.8 in M12 x 40 Hex Head and M16 x 50 Hex Head are the most common used in Steel to Steel fixing applications. Grade 4.6 Galvanised Cuphead Bolts, Galvanised Hex Head Bolts and Galvanised Coach Screws for timber fixing to Steel are also available.
Dynabolts, (Anchor Fixings), M12 and M16 Threaded Bar in both Zinc and Galvanised along with a range of Square & Round Washers, Coupler & Joiner Nuts to complete the Threaded Bars are also available ex-stock.
Welding supplies are available for the do it yourself experts who require quality products to get the job done. To finish your project professionally we stock Cold Galvanised Paint, Structural Steel Primer and Bitumen Brush on Paint to protect your Steel Products when they require extra protection from the elements.
PDF Pricelist on NUTS & BOLTS and HARDWARE here:
PRICELIST
Delivery: Brackets, Plates, Nuts & Bolts and Fixings delivered Door to Door.
Contact Us for Delivery Prices and lead times for all your Steel Bracket Supplies in: Adelaide, Brisbane, Canberra, Darwin, Hobart, Perth, Melbourne, Sydney and Regional & Country Areas or Collect from our Brisbane Depot.

Scott Metals your Steel Bracket & Plate Suppliers, Australia Wide.