QUALITY AUSTRALIAN MADE STEEL PRODUCTS
Upcoming 2 day Closure Announcement
Closed: Monday 25th & Tuesday 26th
Re-open: Wednesday 7:00am 27th January

From the simplest bracket to intricate architectural steelwork we are dedicated to supplying superior steel merchandise to meet your requirements. We value all orders no matter how small or large with the knowledge that the client is dependent on speedy and reliable service.
The Products Page lists information and Up-To-Date Prices on all our products.
Scott Metals has been involved with many major construction projects some of which include the Carindale, Garden City, Pacific Fair and Robina Town Centre Shopping complexes, Princess Alexandra and Royal Brisbane Hospitals, South East Freeway/Busway Redevelopment, ANZ, Gabba and Suncorp Stadiums and the Southbank Parklands.
Many Local Authorities, Defence Forces, Government Departments, Schools, Colleges and Universities use Scott Metals as their trusted steel supplier.
Just as important to us are the many thousands of satisfied clients we supply with everything from reinforcing to roofing and all that's in-between, for their domestic steel requirements.
Quality Products, Reliability and Great Service, On Time...Every Time.
Columns, Beams and Bracing for domestic construction.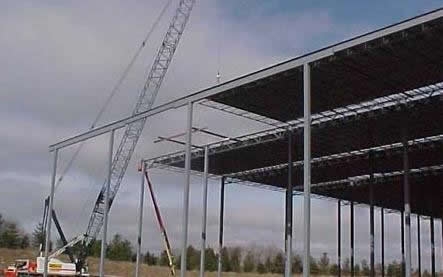 Structural Steel Warehouse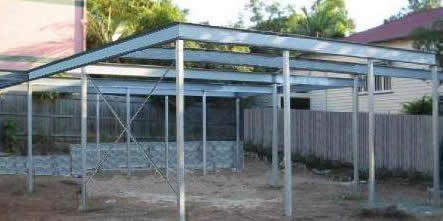 Duragal-Plus Columns, Bracing & PFC-Channels for House Raising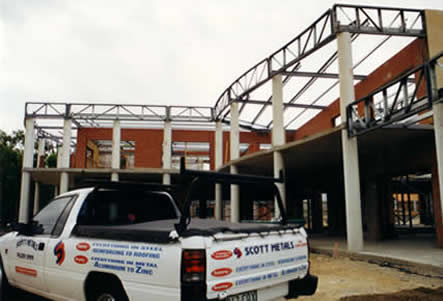 Roofing, Purlins and Structural Fascia Members
Gate Frames and Fence Panels
Awning Frames for Doorways and Windows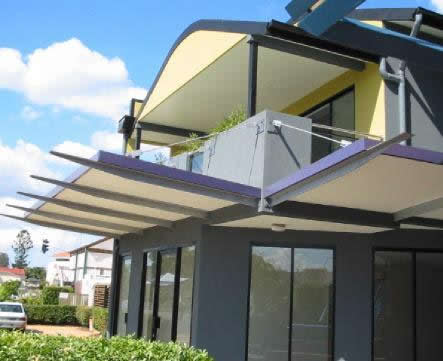 Architectural Steelwork for Commercial Buildings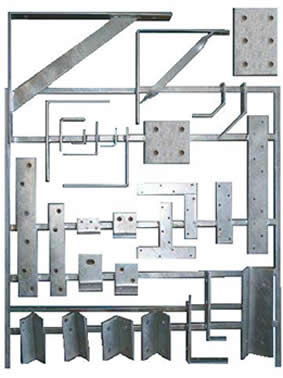 Brackets and Plates in all shapes and sizes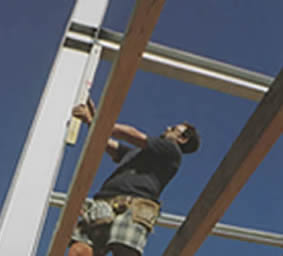 Our Brisbane Steel Fabrication Division supplies Steel House Posts and Beams to Builders and the Home Handyman. In Brisbane Posts and Beams are used to renovate Queensland style homes and many other structural steel applications. These products are used to replace old timber stumps which were easily sourced and cheap. Steel House Posts and Beams are now the preferred option, not just in Brisbane but around Australia. In Brisbane House Stump supplies and Steel Beams are our specialty.
For the Earlybird, Steel Products, at our Brisbane depot, can be collected from 7:00am Mon to Fri and 7:30am Sat. We use, sell and recommend Australian Made Steel.